When you take part in a golf lesson, you will learn about how to swing and how to put properly. You will sure equip yourself with
a lot of skills and techniques
which would be able for you to have a chance of winning.
However, golf classes cannot prepare everything for you. There would be
rules and golf etiquette
s that would not be mentioned about in your class. However, they are as important as all the skills and techniques of golf. They are unwritten rules of behaviors you need to have on the golf course.
Knowing about these rules would have you and other golfers have a better time while playing. You will sure have a lot of good time as long as you know and follow these unwritten rules.
Let's go through some of the most common and popular rules on the golf course:
1/ You Should Not Talk To Much
When a golfer talks to much and keeps apologizes for all of the mistakes that he has made, I know for sure that he is a beginner in golf with no idea about this first rule.
While golf is very fun and enjoyable, it is also very hard. Some people need to focus and shift all of their attention onto the ball and the target so they would be able to decide how they would play the game. If you talk so much, normally they would be distracted.
Secondly, you don't have to say sorry for any mistake that you make. As I have already mentioned, golf is a hard and challenging sport and everybody on the golf course knows about it so that you don't have to feel ashamed. And I am sure that they are more focused on how they play rather than how you play.
2/ You Need To Clean As You Go
You do not own the golf course (most of the cases) and there are a lot of people who are going to play after you. That is the reason while you need to keep the green where you have been playing as clean as possible.
There are several things that you need to do such as fix the marks of your ball and rake the bunkers. You also need to change the flagstick of every green that you have passed by.
In case you eat and drink while you are playing, you should remember to bring all of the trashes with you and throw them away when you see the garbage can.
Some other people also have a habit of getting rid of their cigarette butts on the green. Alternatively, you can use an empty bottle water to put them in and throw it later on. Don't drop the butts on the surface as you might cause serious damage to the field.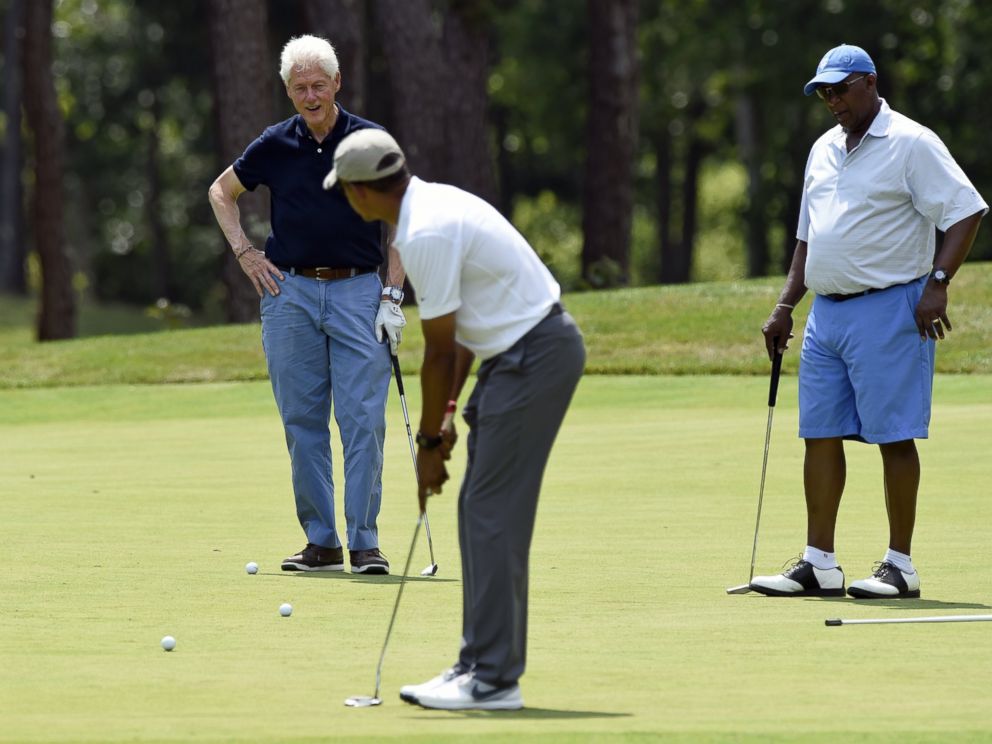 3/ You Should Take Your Hat Off When Shaking Hands
Finally, after a round of golf end, it is very polite of you and other people to shake hands as a way of congratulating each other. In this case, you also need to put your hat off to show more respect.
Golf is a sport with a long tradition and people who play it all have a really big pride in this sport. When you follow all of the golf rules and golf etiquettes, you are contributing to maintain the very proud tradition.
I hope that with more knowledge about what to do and what to avoid on the golf course, you will sure enjoy every moment of the game.